Giving Tuesday was a success thanks to YOU! We're so grateful to the more than 150 people who donated to NIJC on Giving Tuesday and funded more than $40,000 in life-changing legal services for people seeking safety!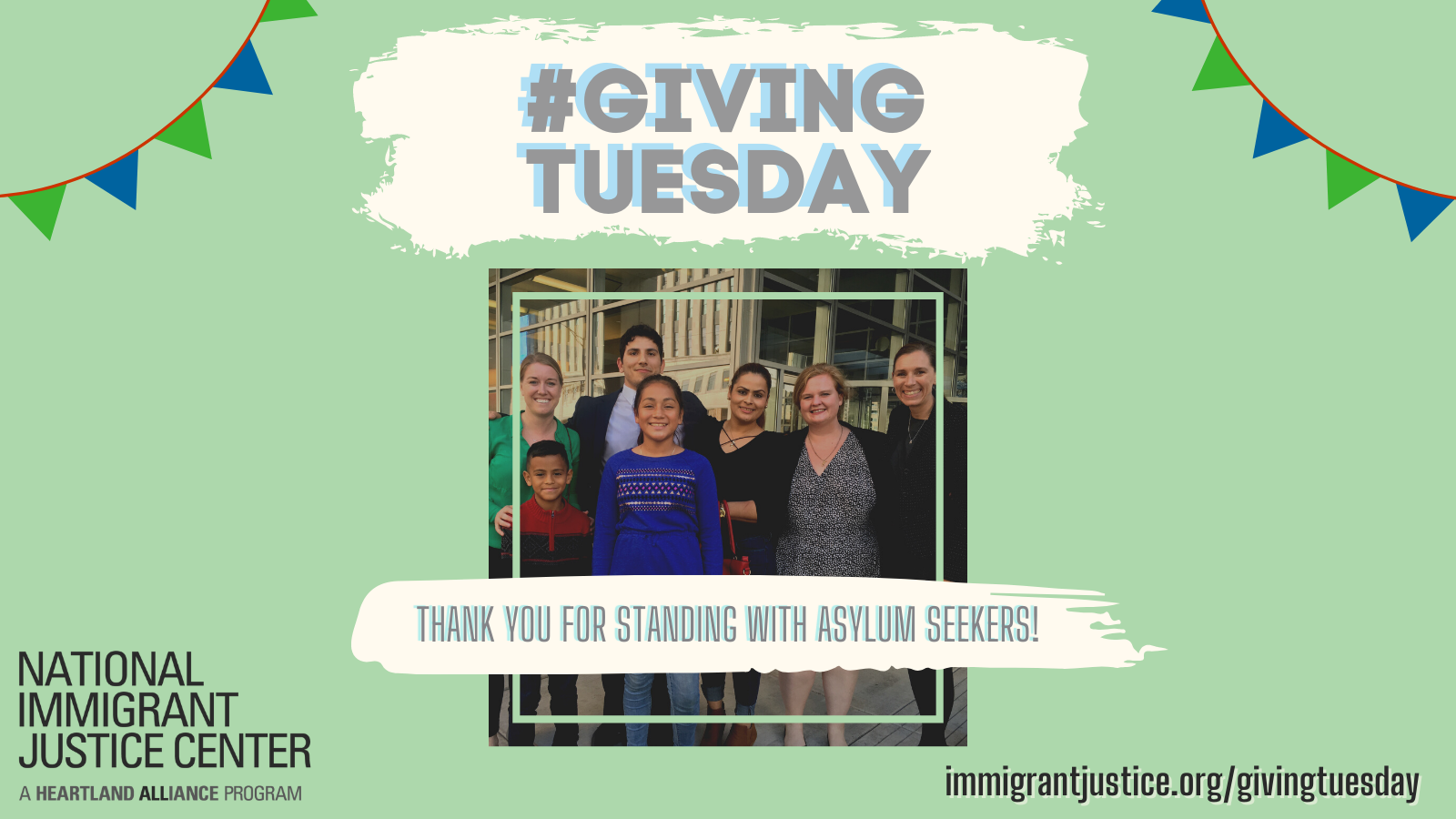 See the stories below of people who have received life-changing legal services. Your gift to NIJC on Giving Tuesday helps more people like Ella, Samer, and Johannes.
"I'm here and now I feel better, like I got a second chance to live my life." Ella is a non-binary lesbian from Kyrgyzstan, who, after a lifetime of facing discrimination and hiding their true identity, came to the United States to find freedom and safety. Read about how NIJC provided Ella with the tools to advocate for themselves and other LGBTQIA+ individuals.
"NIJC gave me the security of a visa...I wanted to let you all know that if it wasn't for you, I would not be here today." Samer is a queer Muslim and a former client of NIJC. Almost a decade after NIJC represented him, Samer still credits NIJC for helping him change his life for the better. Read more about the tremendous impact legal counsel had on Samer's life.
"If it wasn't for my legal team at NIJC and the decision of a federal court judge, I wouldn't have the chance to be with my family today." Johannes Favi, who was detained by ICE for nearly a year, is incredibly grateful for his freedom and the legal help that reunited him with his wife and three children. Read about how Johannes' release from detention is giving him another chance at a more promising future.