Samer doesn't take no for an answer.
He didn't take no for an answer when he found himself stuck in Venezuela, lured there by his parents who were hoping that a stint in the Venezuelan army might function as a kind of conversion camp. He didn't take no for an answer when staff at the U.S. consulate--the country where he had grown up--wouldn't help him get back home because he hadn't been a legal resident of the U.S. This determination and drive, along with legal counsel from NIJC, allowed him to return to the United States with a humanitarian visa, get permanent status in the U.S., and eventually graduate from one of the best universities in the country. But to get to that point, it's important to rewind.
Samer's family, part of the Palestinian diaspora, had lived in Venezuela for a few generations before coming to the United States on tourist visas. By the time Samer was 18, his family had overstayed their visas and had become undocumented. 
"I grew up undocumented for the vast majority of my life," Samer said. "I didn't get to go to college. I wasn't able to fill out the FAFSA in 2009, and so from there I wasn't able to do much of anything. I'm a queer Muslim, and my parents didn't really accept that at all."
When he was 18, Samer's parents told him that his green card to become a lawful permanent resident in the U.S. had been approved. They told him he just had to go back to Caracas and work with the embassy there to pick it up.
"I went to the US embassy, and when I got there, they told me I had no status," Samer said. "They basically said good luck, gave me a dictionary and told me to learn Spanish."
At this point, Samer had nowhere to go. He was in a foreign country, homeless, cast out from an increasingly abusive family--they beat him up, hoping it would "cure him" of being gay--and he later found out that while his parents had gotten legal status, they had left Samer off the paperwork. 
A family in Venezuela took him in and helped connect him to lawyers at NIJC. With the help of NIJC attorneys, he obtained humanitarian parole, allowing him to return to the U.S. without being dependent on his abusive family for his immigration status. 
After arriving, Samer thought he would be eligible for the Deferred Action for Childhood Arrivals (DACA) program which had recently become available to provide temporary, renewable protection from deportation from those who arrived in the U.S. initially as children. However, like many people who have come to NIJC to find out if they qualify for DACA, he learned he could qualify for more permanent relief. His lawyers saw that he would be eligible for VAWA protections, which is meant for those who have been abused by a parent or spouse who is a U.S. citizen or lawful permanent resident--like Samer's parents. After a time period, VAWA also allows the recipient, like Samer, to gain a green card and then citizenship. 
With his immigration status on the road to being sorted out, Samer was able to apply for financial aid from a community college in Chicago. While in school, he was elected as the president of the student government, and worked to make the school more accessible to other students like him.
"We worked really hard and lowered tuition, we got a massive student government budget, and at the end of my term, we had spent it all on books, conferences, leadership summits, all these things to give help to other immigrants and students, to help us become our own community and support system," Samer said. "It made me so happy to see other students know that they're not alone."
While in student government, Samer was able to expand his platform and talk to decisionmakers about the struggles he had faced as an undocumented student. 
"I got to go and consult Bill Gates and dive into the FAFSA process with him," Samer said. "We went through the form together, and I pointed out, see these specific questions alienate undocumented people, make it a lot harder for us to get financial aid. All we want is...to have a level playing field."
Following their meeting, Gates lobbied Congress on FAFSA reform.
After graduating from community college, Samer was accepted into a 4-year program at Columbia University in New York, where again, he continued to advocate for the needs of undocumented students.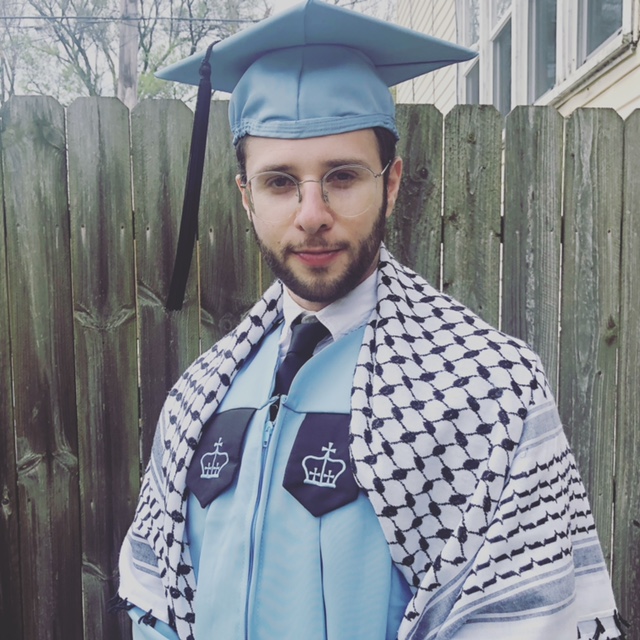 Today, Samer is working at a policy and advocacy organization where he brings his perspective as someone who was formerly undocumented to issues like healthcare, education, and more. 
"I am privileged to even be at a decision making table," Samer said. "All these politicians and decision makers have to do is give us an equitable chance, let us teach you through our lived experiences what we have done for this country. Imagine what more we could do if we had a similar foundation? Imagine this wonderful society we could build if we didn't just have to survive, if we didn't have to fight tooth and nail for every inch." 
Even though so much of Samer's success can be attributed to his remarkable tenacity, he also draws a line back to the legal counsel offered by NIJC attorneys when he was just 18. 
"I'm about to be 30, and I'm still doing this, I'm still fighting every single day for others," he said. And all of that is because NIJC gave me a chance and fought for me. Now I have a good job, I have a salary that pays more than the living wage, so now it's my time to give back." 
NIJC doesn't usually hear back from clients after their cases are wrapped up. However, a few months ago, and nearly a decade after NIJC represented him, he reached back out, in the form of an email, to recognize the impact that legal counsel had on his life. 
"My name is Samer. In 2009, your organization took me in and guided my immigration case pro bono. I was undocumented all my life and your wonderful organization saved me. You helped me gain a status here in America. With your help, I was able to get my green card a couple years ago. NIJC gave me the security of a visa...I wanted to let you all know that if it wasn't for you, I would not be here today."
After enduring years of mounting attacks on immigrants' rights in the United States, his message is an important reminder to immigrants and advocates about the impact access to legal counsel can make in someone's life and the long-term wellbeing of our communities.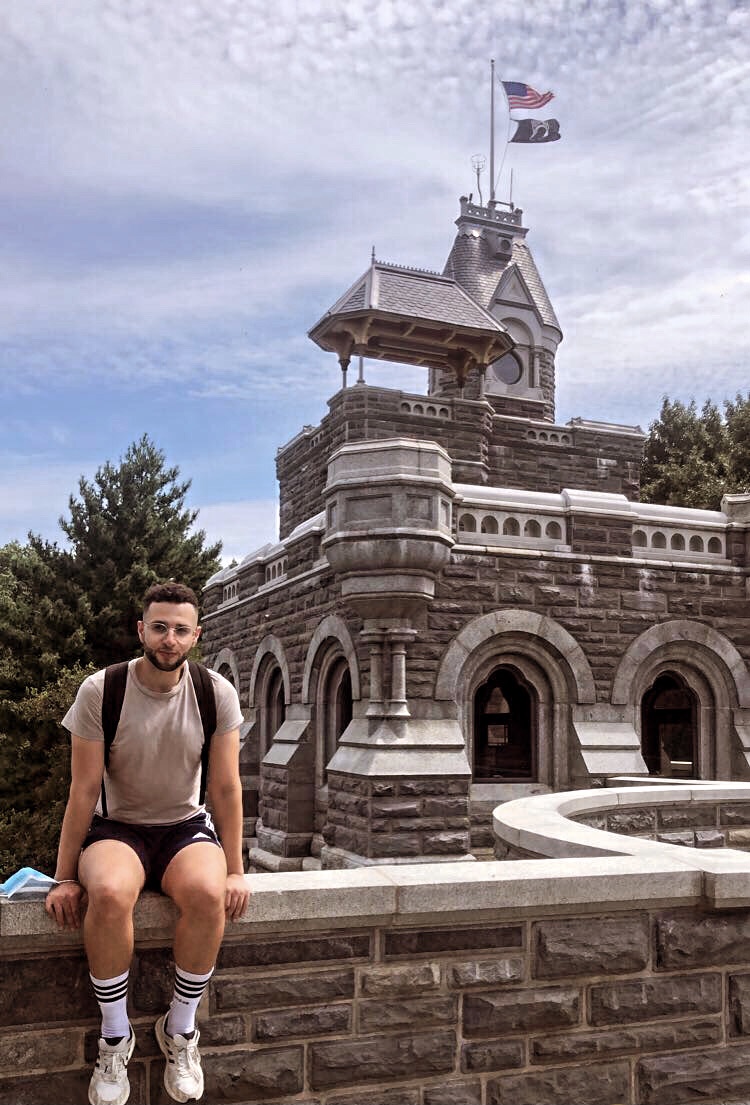 Watch this video to hear Samer share more about his story: