Please note, we have filled internship positions for spring 2023.
Get email updates about career opportunities at NIJC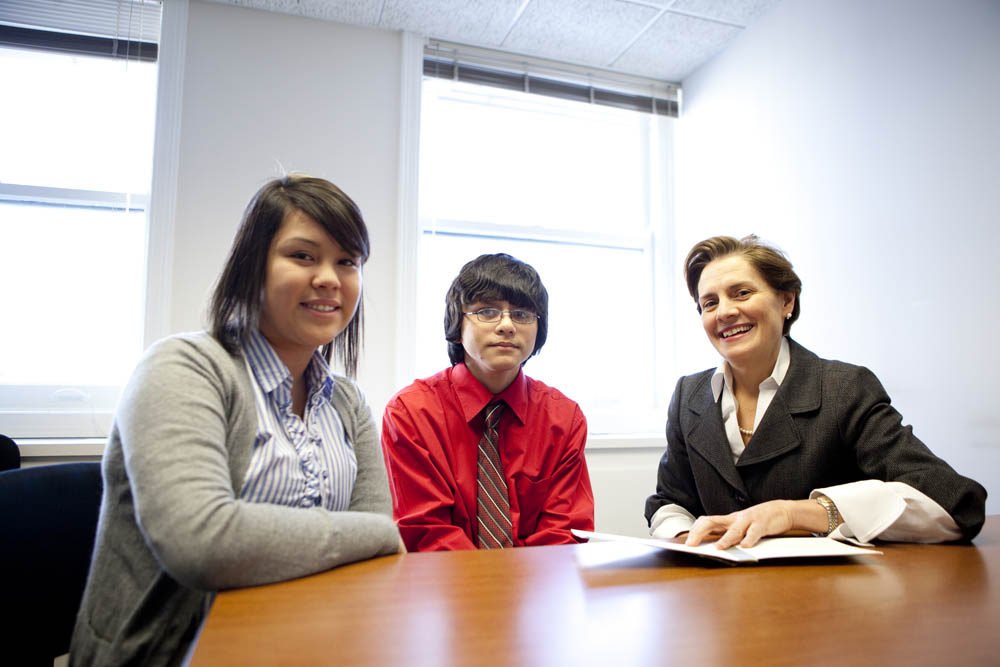 The National Immigrant Justice Center (NIJC) offers internships to law students and undergraduate students to work in a variety of its different legal services programs as well as our other non-legal services programs, such as communications and development. The internships present an excellent opportunity to learn more about U.S. immigration law and policies while making a difference in the lives of people who are in need of legal representation. NIJC posts and begins reviewing applications for internships three times a year:
Summer Internship applications: Open in October
Spring Internship applications: Open in November
Fall Internship applications: Open in April
NIJC has garnered a national reputation for providing quality free and low-cost legal services and advocacy for immigrants, refugees, and asylum seekers. NIJC's trainings, publications, and technical assistance reach a diverse constituency of pro bono lawyers, non-profit organizations, policymakers, and government officials. NIJC offers internships at its main office in Chicago and its offices in Goshen and Indianapolis, Indiana; Washington, DC; and San Diego, California. Also, many interns may work remotely (please see the specific position descriptions for more details).
In general, a legal internship may include the following activities:
Interview clients telephonically and in-person to collect factual information related to their cases;
Input case-related information into client database and prepare case summaries and legal immigration documents and materials;
Conduct follow-up interviews with clients throughout the case preparation process;
Assist NIJC attorneys in preparing for interviews with U.S. Citizenship and Immigration Services (USCIS) and hearings before the Executive Office for Immigration Review; and
Ensure copies of all relevant documentation are routed to the client's case file.
NIJC also offers internships with our development, communications, and pro bono projects.

Compensation / Academic Credit:
In an effort to provide a more equitable and inclusive internship experience, NIJC requires all interns to receive compensation or academic credit for their internships. Most interns either receive outside funding or academic credit, although NIJC is able to fund a small number of internships every year and encourages applicants to apply even before they have secured funding.
The National Immigrant Justice Center, an equal opportunity, affirmative action employer, is strongly committed to diversity and welcomes applications of all races, ethnicities, genders, and sexual orientations, including people who have been previously incarcerated.