After 1,051 days in detention, Kelly Gonzalez Aguilar was released from Aurora Detention Center in Colorado!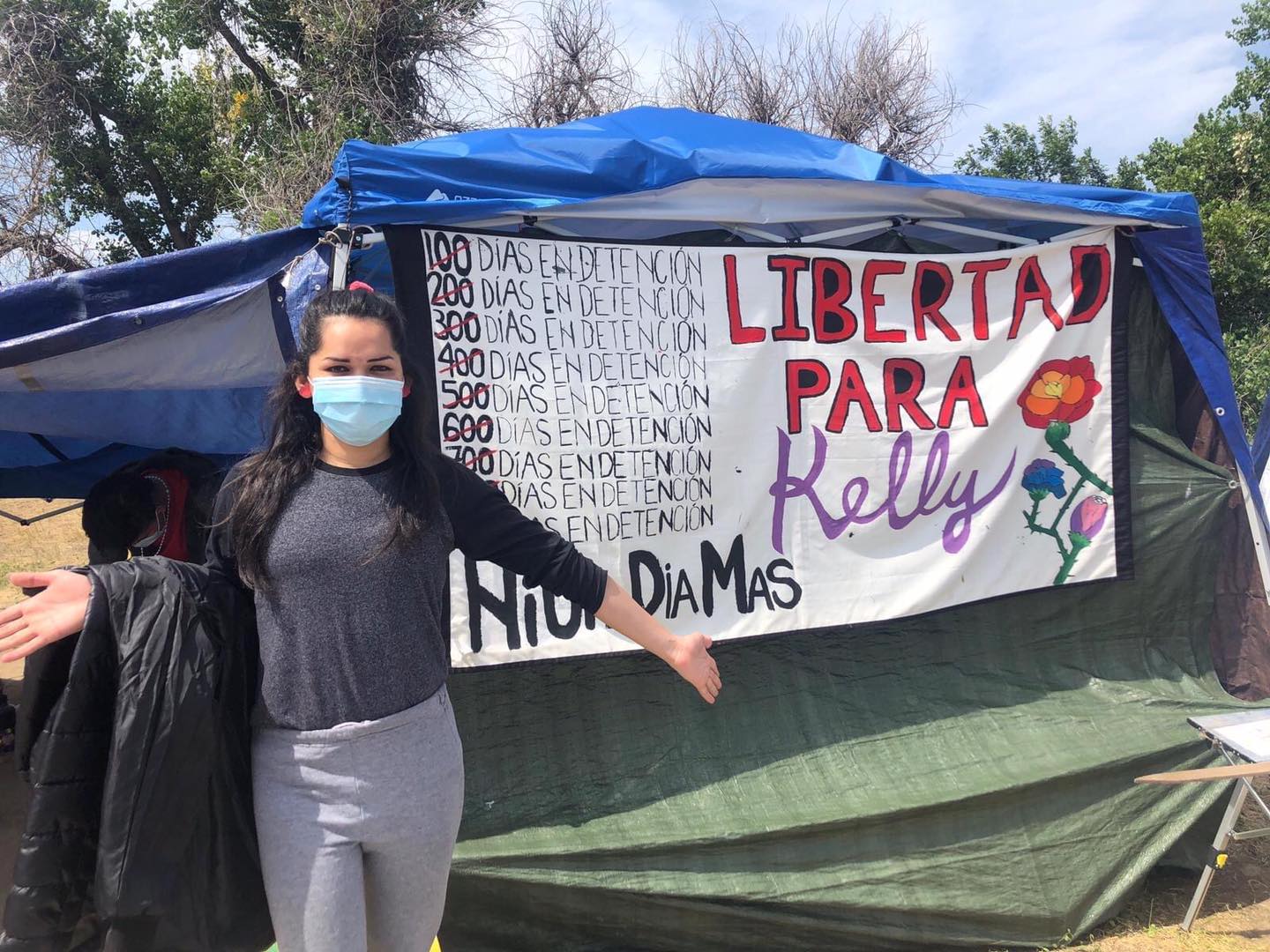 Thank you so much to all the people who have supported the #FreeKelly campaign. From signing the petitions, calling U.S. Immigration and Customs Enforcement (ICE), calling members of Congress, participating in weeks of action, writing letters to Kelly, creating events to show your solidarity, and so much more. Thank you from the bottom of our hearts.
Kelly's release is a reminder that ICE could have released her at any point during the 1,051 days that she was stripped of her freedom. It is a reminder that ICE has the discretion to release all people from their custody, and that community organizing works! Since the campaign to #FreeKelly was launched, over 90,000 people joined us in demanding Kelly's release. We strongly believe ICE was forced to release Kelly, largely due to the community advocacy that was happening online, outside the detention center, and in their inboxes and offices.
During Kelly's detainment, she was simultaneously organizing to ensure that others who were detained with her were included in the advocacy for release. We want to highlight two transgender asylum seekers who have also been detained for an extended period of time, Kendra and Sza Sza, who have both fled near-deadly persecution. Black immigrants like Sza Sza are often denied asylum by immigrant judges, which means being detained for longer periods of time while they appeal their cases and/or face deportation back to places they fled in the first place. Because of anti-Black racism, Black migrants in detention, like Sza Sza, are detained longer, are put in solitary confinement more frequently, are forced to pay the highest bond amounts, and experience more violence than other detainees. Sza Sza is in the very same facility that Kelly was freed from in Aurora, but by herself, apart from her transgender siblings. We hope to use this victory as another stepping stone to free them all!
We know the fight for Kelly is not over. She is still in immigration proceedings and has a fight to continue, though she will not be taking it on alone. If you would like to send her welcome home letters or signs, you are welcome to send them via email with the subject: Welcome Home Kelly OR ask via email for the address to send them directly.
In struggle and community,
#FreeKelly Campaign Support Team
Reposted from TransLatin@ Coalition.