Volunteer attorneys are essential to the National Immigrant Justice Center's mission of ensuring human rights protections and access to justice for immigrants and asylum seekers. Currently, 2,100 pro bono attorneys partner with NIJC in 17 states across the U.S. on a variety of direct representation, litigation, and policy matters. The impact of their work is life-changing as immigrants with counsel are five times more likely to receive protection than those without representation.
While NIJC has always relied on the support of pro bono attorneys, the Trump administration's attacks on immigrant rights and weaponization of the COVID-19 pandemic have left immigrants particularly at risk. NIJC's partners and pro bono attorneys have stepped-up to the occasion, providing critical legal support with great competency, resilience, and compassion.
Each year at NIJC's annual Human Rights Awards, we recognize associate or junior-level attorneys who have demonstrated extraordinary commitment to ensuring access to justice for immigrants by devoting substantial time to NIJC pro bono work, serving a significant number of NIJC clients, and/or representing clients with complex cases. This year for NIJC's 21st Annual Human Rights Awards virtual event, we are proud to award 12 outstanding attorneys with the Rising Star Award. We are deeply grateful for their contributions!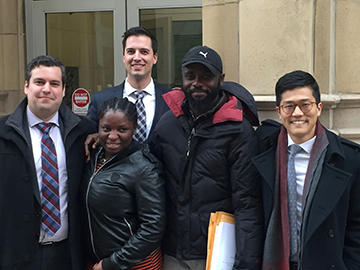 Gregory Dickinson – Schiff Hardin LLP
"Working with the NIJC has been an extraordinarily humbling and personally rewarding experience. It's truly a privilege to be able to help these individuals clear the final hurdle toward freedom after they've endured so much."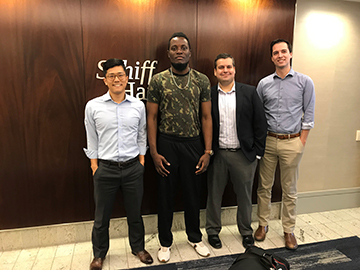 Christopher L. Gerardi, Jr. – Schiff Hardin LLP
"The pro bono work I have done with NIJC representing asylum seekers is truly some of the most meaningful and rewarding work I have done as an attorney. I will never forget the looks on my clients' faces after they were granted asylum and released from ICE custody after months in detention. That result could not have happened without NIJC."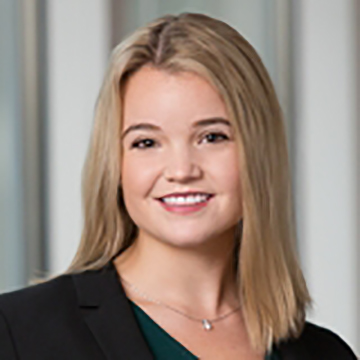 Emily Jastromb – Morgan, Lewis & Bockius LLP
"It has been an honor to partner with NIJC to advocate on the behalf of such inspiring, resilient families."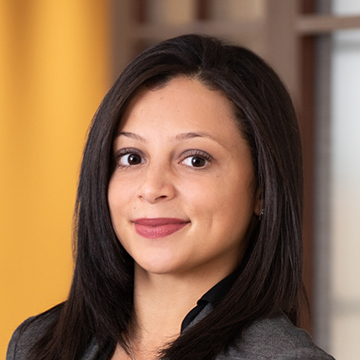 Danielle Maldonado – Morgan, Lewis & Bockius LLP
"My work with NIJC gave me the honor of telling my clients' powerful, heartbreaking stories and the opportunity to give them hope and a chance at a better life."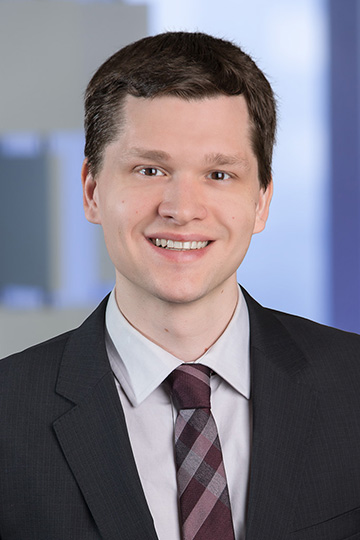 Michael Marzano – Ropes & Gray LLP
"Working with NIJC to represent persecuted individuals in their asylum proceedings has been a highlight of my professional career. Nothing can compare to the look of joy and relief on a client's face when they obtain asylum and know they are finally safe and that their (often years long) ordeal has ended."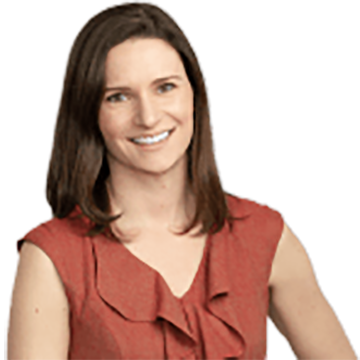 Katherine Paulson – Katten Muchin Rosenman LLP
"In my asylum work with NIJC, I have come to better appreciate the incredible power that we have as attorneys. It is not just our job to help our clients navigate the law, we have the power to give them a voice. It has been incredibly humbling to see my asylum clients put their complete trust and faith in me to advocate for them, help them tell their story, and to hopefully give them the best chance possible to obtain the protection that they deserve."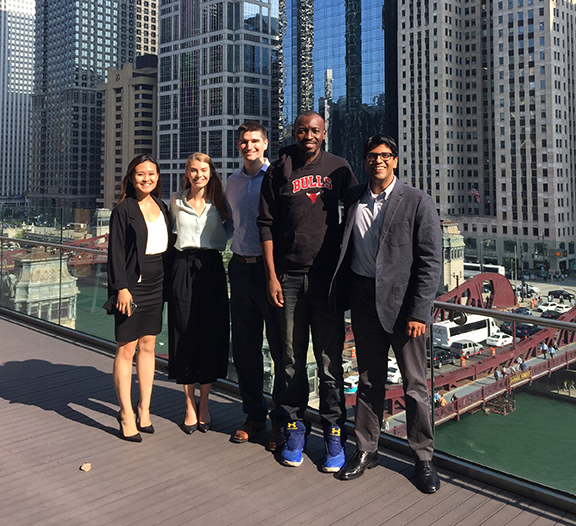 Bruce H. Ratain – Kirkland & Ellis LLP
"In spite of numerous attacks by his own government, my client refused to stop advocating for democracy, until finally forced to flee.  NIJC's tireless support allowed me the honor of advocating for him, and securing his asylum.  Some of my own family escaped persecution in Europe to a new life in the United States; no work could be more meaningful than helping share that opportunity."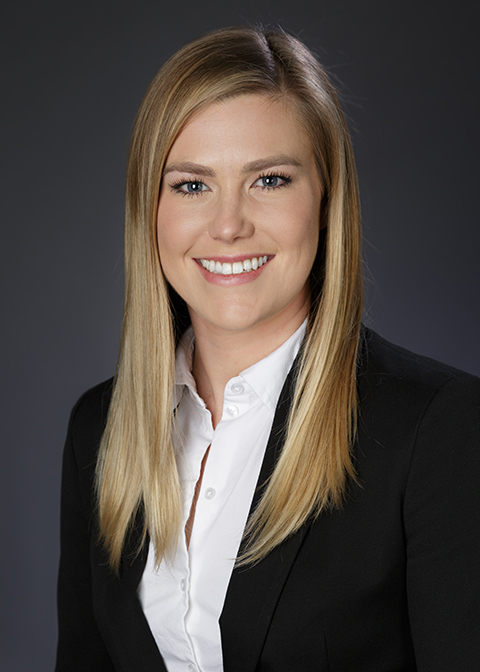 Marlow Svatek – Sidley Austin LLP
"My pro bono asylum work through NIJC has enriched my life beyond measure, both personally and professionally. There is no better feeling than seeing the joy on your client's face when they are granted asylum and knowing that you played a part in securing the next chapter of their life. These are the moments when I am most proud to be a lawyer, and I am forever grateful to NIJC for giving me the opportunity and expertise to do this important work.
Reeya Thakrar – Faegre Drinker Biddle & Reath LLP
"Working with NIJC is my opportunity to pay it forward. In 1972, my parents were forced to leave their country and settle in a new one. They were able to restart their lives, in part due to the help of friendly volunteers. I am thankful that NIJC has provided that same support to others, and I am grateful that I get to be a part of it."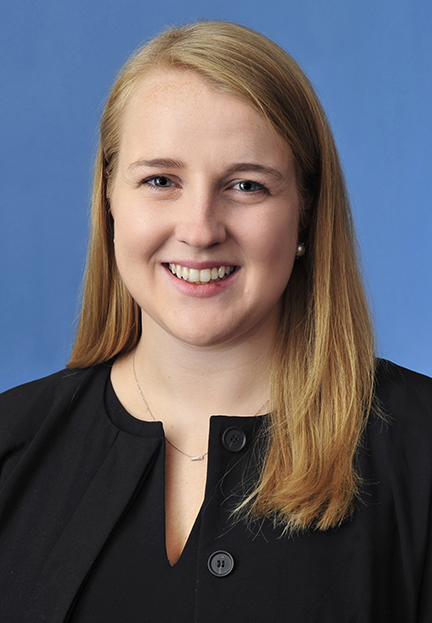 Hope Tone – Jenner & Block
"I started working with NIJC as a law student at Notre Dame. Since then, I've worked with asylum seekers from all over the world.  The work that NIJC does ensures the safety and security of vulnerable immigrants, while also making our community a better place for everyone. I'm honored to be part of that work."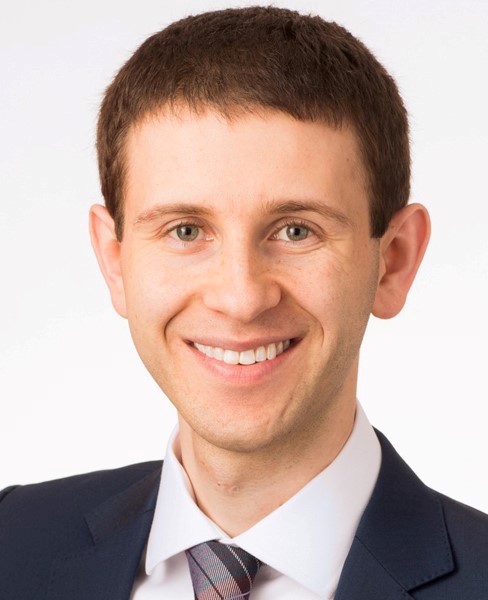 Adam Weiner – Reed Smith LLP
"Working with NIJC's clients is humbling. Their perseverance is inspiring and it's an honor to be a part of their stories."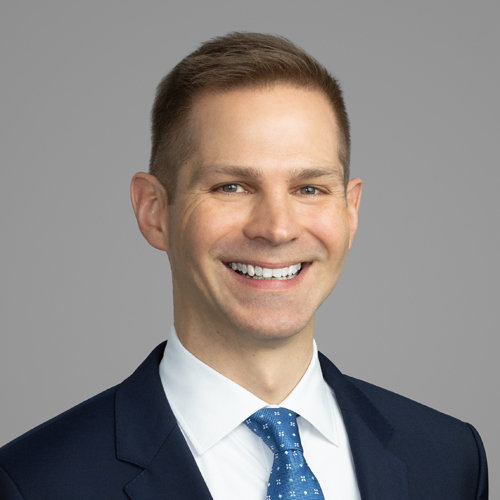 John Whitaker – Katten Muchin Rosenman LLP
"The clients I've met through NIJC have shown me what true resilience is. Practicing asylum law can be intellectually challenging, procedurally frustrating, and emotionally taxing. But nothing beats having an immigration judge turn to your client and say, 'Welcome to the United States of America.'" 
---
Tala Alfoqaha is the communications and marketing intern at NIJC.