Today NIJC's detention team launches a new series for the Immigrant Justice Blog and a community blog project documenting abuses and deaths in the U.S. immigration detention system.The series will include posts from NIJC staff, clients, and volunteers sharing their unique perspectives on immigration stories that do not always make the news – the travails of representing individuals in isolated jails, the obstacles immigrants and their families face as they navigate an overburdened immigration court system, and the realities of life inside the sprawling web of U.S. Immigration and Customs Enforcement (ICE) detention centers. We invite readers to share their own experiences and reactions in a moderated discussion in the comments section. The series' first post is by Eleni Wolfe-Roubatis, a dedicated attorney for NIJC's detention team, who reflects on her time as an advocate for immigrants detained in the Midwest.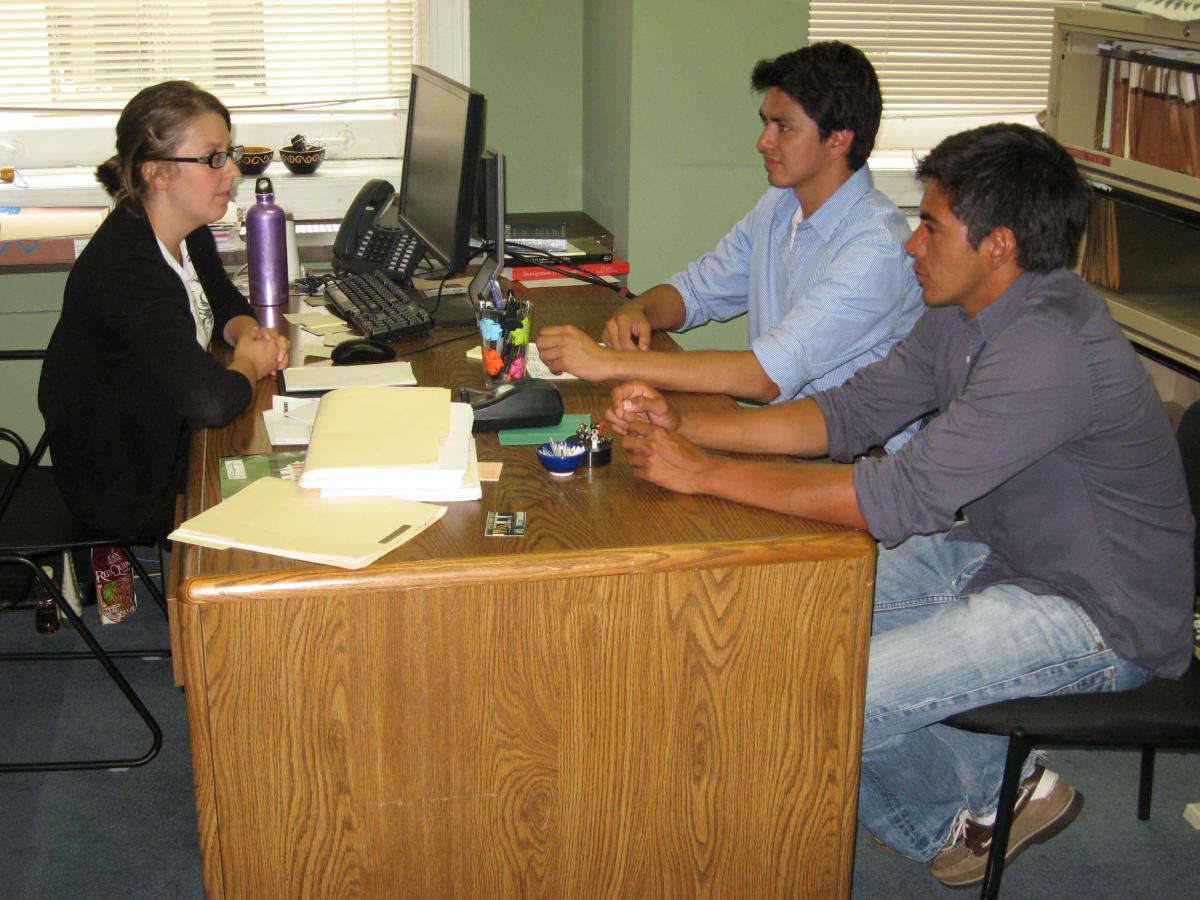 I did not understand the true nature of an isolated detention facility until my first visit seven years ago to Tri-County Detention Center in Ullin, Illinois. Six hours after leaving Chicago, a carload of NIJC lawyers, paralegals, and volunteers turned onto a road with cornfields on both sides. In the middle of one of the fields was Tri-County, a county jail that leases bed space to U.S. Immigration and Customs Enforcement (ICE) to detain people in immigration proceedings. I have since visited many detention facilities in Illinois, Wisconsin, Kentucky, and Missouri, and have met with thousands of detained individuals. However, that first visit to Tri-County stands out. I was so shocked at not only the physical location but also the conditions within. When we walked into the cells to announce that we were there to do a presentation about detainees' legal rights, I saw people huddled on the floor or on their cots with blankets trying to keep warm. The cells were freezing and the standard issue uniforms—thin, ragged jumpsuits and sandals—did nothing. Each person had an ID bracelet that displayed a number, and it was this number rather than a name that guards yelled through the cell when they wanted to get someone's attention.

I have had the privilege and challenge of advising or representing thousands of immigrants and their families. For me and my colleagues on NIJC's detention team, a person's name and face take priority over their identification number or the fact that they are among the 34,000 people in immigration custody at any given time. Mashala, an Iranian political asylee who was detained for five months, told me that he never thought a system that treated people so inhumanely would exist in America.

This month I am leaving NIJC and the Midwest. I have spent some time reflecting on my experience here as a member of a team fighting to protect the rights of people like Mashala and to change the system in which he was ensnared.

Looking back at the mothers and fathers, the victims of political or gang violence, and the targets of sexual or ethnic persecution that I have met in immigration detention, the strength and determination of people like Mashala have inspired my work as much as the shock I felt during my first visit to Tri-County. I share some of their stories below in hope that others might understand the daily reality of immigration detention.

For many years I worked on the case of Luis, a 50-year-old man from Ecuador who has been a lawful permanent resident since age nine. Luis struggled with a past drug addiction but at the time of his detention by ICE, he had overcome his addiction and was the primary support for his elderly U.S. citizen mother. He is also the father of two U.S. citizen children and plays an active role in the life of his U.S. citizen grandson. Luis and his mother wrote each other daily during his three years of detention, and his mother called me each week to check in on case updates. Finally, the Supreme Court held that the law should allow Luis a chance to remain in the United States and ICE released him. I was there when he finally left detention. He had with him three giant garbage bags filled with the letters his mother had written each day. His mother told me she had all of his letters in boxes at home. Luis and his mother are not the only ones who struggled to maintain regular contact; due to the prohibitively high costs of placing calls from detention and the lack of access to email for detained individuals, mail is often the only option.

Another of many memorable clients is Manuel, a 43-year-old father of three U.S. citizens. His eldest daughter is one of only eight known children suffering from a severe chromosomal disorder that requires constant care. Manuel has lived in the United States as a lawful permanent resident since age 10 with his parents and nine siblings, all of whom are now U.S. citizens. He is married to a U.S. citizen and is a recognized leader in his community. A police officer turned Manuel over to ICE custody following a traffic arrest because he had a conviction from age 16 that could make him deportable. Within three days, Manuel's family gathered more than 50 letters in support of Manuel's bond request. The letters detailed Manuel's devotion to caring for his children and the kind patience and care he provides for his disabled daughter. They described how he is helping to raise his sisters' children and serves as a father figure for them as well. Manuel's wife explained how she was unable to care for all of the children without him and her fear of not being able to get her daughter the care she needs to survive without Manuel's emotional and financial support. At his final hearing, 46 family and community members came to ask the judge to allow him to remain. Manuel should never have been detained. An entire community suffered from his absence during his detention, and his deportation would have been devastating. Manuel's story is not unique; thousands of men and women who are hidden away in the immigration detention system have communities and families on the outside, including many U.S. citizens, who depend on them. We run into them all the time in our detention center visits.

Finally, one of the last clients I represented at NIJC was Susana, a journalist from Uganda who fled to the United States after being repeatedly harassed and receiving death threats because she spoke out against oppressive government actors. Upon arriving at Chicago's O'Hare International Airport, she asked for asylum protection. Following standard operating procedures, Department of Homeland Security officers handcuffed her and took her to a detention facility. During our first meeting, Susana asked me why she was being treated as if she were a criminal. She was now facing many of the conditions from which she had fled. I still do not have an answer to her question, because it is a story that repeats itself every day throughout our country.

The clients I had the honor of meeting during my time at NIJC will continue to inspire my work. The outrage I still frequently feel seven years after that first trip to Tri County Detention Center motivates me to keep fighting.

Eleni Wolfe-Roubatis was the supervising attorney for NIJC's Detention Project. As of next week, she will be resident of San Francisco, where she hopes to continue her work representing and advocating for immigrants.