While thousands mobilize across America throughout October to overhaul our immigration system, immigration enforcement is as aggressive as ever. However, opponents of immigration reform, many of whom sit in Congress, try to derail humane reform efforts by claiming that the Obama administration does not enforce immigration laws. But that is simply not true.
In this infographic, we take a closer look at the numbers behind the excessive and damaging immigration enforcement policies of the last few years. Congress must change course and take action now to fix the immigration system.
Click to download as a printable PDF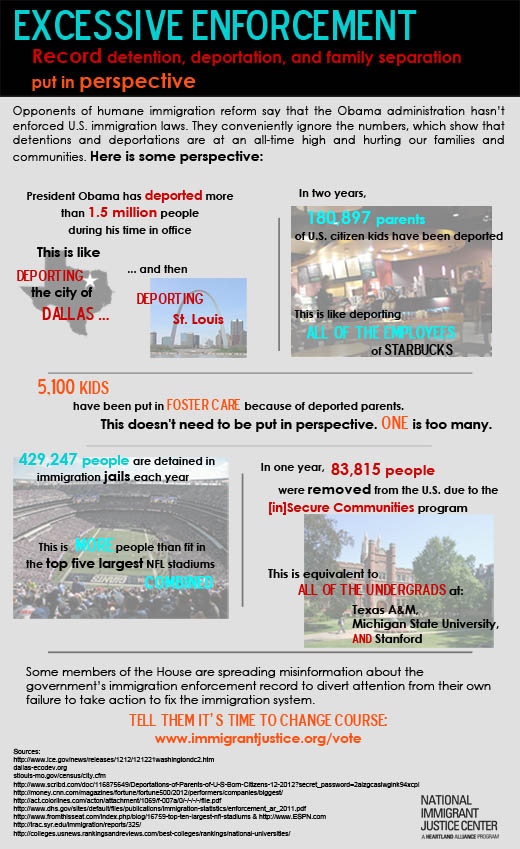 Click here for a printable PDF version of this infographic.
Julia Toepfer is the marketing and communications coordinator at Heartland Alliance's National Immigrant Justice Center.
Rethink Immigration is a blog series in which National Immigrant Justice Center staff, clients, and volunteers share their unique perspectives and specific recommendations on what Congress and the Obama administration must include in comprehensive immigration reform to create an inclusive, fair, and humane immigration system.