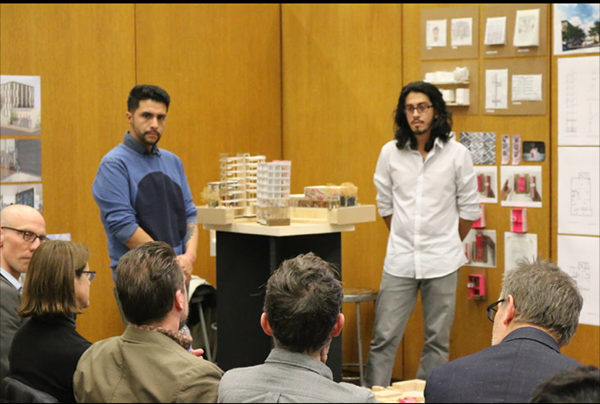 Manny's* younger brother is worried about his future.
An architecture student in his final semester of college, Manny was recently approved for his Deferred Action for Childhood Arrivals (DACA) renewal; however, he is uncertain of what will happen once his protection expires.
"When Trump got sworn in, my mom said my brother started crying," Manny says. "He said, 'what's going to happen to Manny?' It really touched me."
"He shouldn't have to worry about this, you know; he's 17. In high school you should be worried about prom and playing football, and he's worried about whether or not I'm going to be here five years from now. So it's tough."
Manny's boss is worried too.
"Even now at work, my boss knows I'm undocumented," he says. "I just renewed so my [work] permit expires in 2019 but then he asked, 'What happens then?' I'm like, 'I don't know.'"
Manny says a clean Dream Act, which would provide a permanent solution for DACA recipients, would help him not worry so much.
"I think they [Congress] know it's urgent, but at the same time I think a lot of them don't care. And the ones that care, there is not enough of them."
Living with a secret
The debate between Congress and the White House over the future of Dreamers like Manny dominates headlines, with the escalating vitriol and racism leaving many Americans aghast. But Manny, like many immigrants, has dealt with racism ever since his family moved to the United States.
He was four years old when his family moved to Chicago from Mexico.
"We moved around a lot but it was mostly the northwest side of Chicago. I was living in Humboldt Park in the late nineties and early 2000's, and it was a war zone. There were shootings every night, crazy stuff going on. Around the time my brother was born I was outside with my friends and we witnessed a shooting. After that, my mom and my dad were like, 'we need to get out of here.'
"So we moved to a smaller town."
Once the family left Chicago, he faced other struggles.
"I didn't really know what it was to be undocumented until I got to that small town," he says. "There were only six Latinos in my school. I remember the first day there I got off the bus and this kid kicked me off the seat and called me a 'beaner.'"
Manny says xenophobic remarks from the White House and other lawmakers have emboldened some of his former classmates to pass judgements on immigrants based on race.
"Not many of the people I went to high school with know that I'm undocumented, only my close friends. Some of the people, they'll start getting into heated debates on Facebook and stuff. One time I decided to chime in and they were like, 'We're not talking about you, Manny, you're cool,' and I'm like, 'No – but I'm undocumented."
His classmates' response: "But you're so smart."
He simply informed them, "That has nothing to do with it."
listen
Listen to Manny describe his family's move to the United States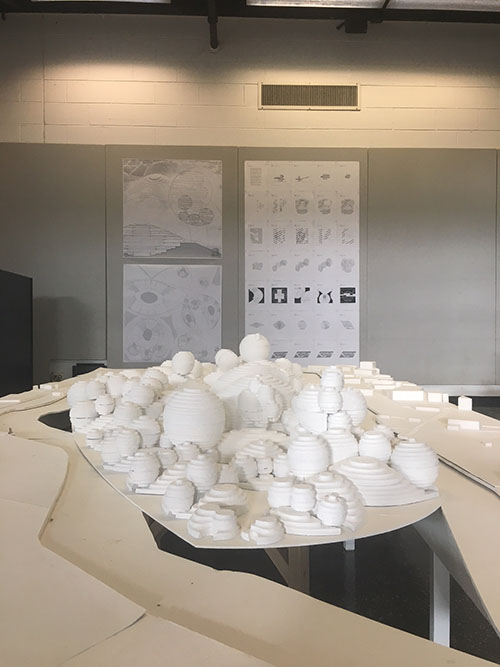 Hope in the face of hate
Now as Congress and the White House argue over which immigrants deserve to obtain status in the United States, everything Manny worked for under DACA is on the line, including his sense of security. After graduating in the top five percent of his high school class, Manny moved back to Chicago and worked his way through an associate's degree program at Truman College. He thought his associate's degree would be the end of his education since he couldn't apply to many four-year colleges without a social security number. It was at that time, however, that DACA was passed and Manny saw an opportunity to pursue his dream. Manny contacted NIJC, filled out the application and was approved. 
After he was granted DACA, he got a social security number and work permit that allowed him to apply for scholarships and jobs so he could pay for a four-year degree. In the spring of 2018 he will graduate with his bachelor's degree in architecture. Because of the current immigrant debates Manny says he doesn't know if his future is in this country, but no matter where he goes, he wants to make a positive impact.

"Seeing the way people live, the shortage of housing, how people in other countries live, I would really like to get into developing housing for people in need. The fact that I can do it with a pencil and help somebody out, that is very interesting to me.
"I want to help, I want to make a difference. I don't know how and I don't know if I can but I would really like to leave my mark on the world somehow. What's the only thing left from previous civilizations? The ruins of the architecture. So maybe I can leave something cool, thousands of years down the line.

"When I was younger I was a little more selfish and I was all about having cool clothes and being a cool kid but then I started realizing it wasn't about me. The older I got I realized it's not about you, we are one. I feel like if more people start thinking that way, all our problems will be solved."

We hope that Congress, the president, and any Americans still undecided about whether Dreamers deserve to remain in our communities take heed of Manny's wisdom.
*Manny's name has been changed to protect his privacy
Isabel S. Dieppa is the communications coordinator at the National Immigrant Justice Center.

Take Action: Tell Congress to pass a clean Dream Act