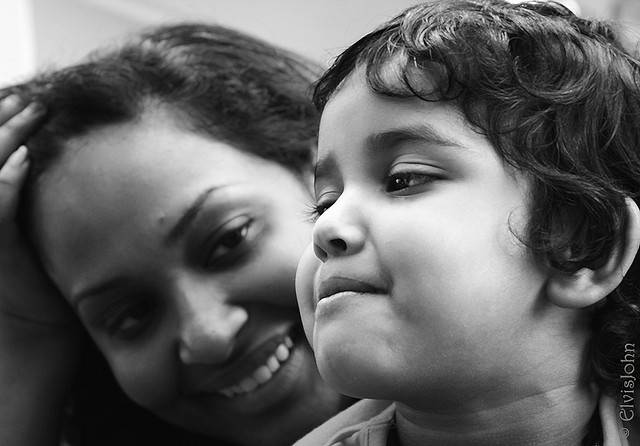 Graciela* has survived what most people fear. She lost her brother, her only family member in the United States, to an automobile accident and survived a physically, mentally, and economically abusive relationship.

Domestic violence has a lasting effect on survivors — especially the type of abuse that Graciela endured. Graciela says she was beaten five times a week. Her daughter, who was two years old at the time, witnessed the abuse. Graciela's daughter still suffers flashbacks, afraid that "he"—as Graciela refers to her abuser— might return to beat her mother again.

Graciela's abuser would beat her so hard, she says that for a while she was afraid to call the police: "He would take my phone away and would lock me indoors. I thought I had nowhere to go. I was afraid if I called the police and the police didn't help me to get out, he would kill me."

After four years of abuse, Graciela found the courage to go to the police. She says she remembers that day well. It was a Tuesday. She arrived home a bit late from work. He began beating her, and kicked her stomach.

The call

Graciela was two months pregnant with her second child. "I said to myself, I am not going to lose this baby because I am putting up with this," she says. "I went to the police station and from there they called an ambulance.

"I felt relief, protection, because they told me, 'If you don't have anywhere to go, we will help you find a place. But you're not going back to him.'"

The police encouraged Graciela to file a domestic violence charge against her abuser. At first, she hesitated. She felt guilty signing the paper that would lead to her partner's arrest. She also had no family, and no other home.

But when police explained that they couldn't help her unless she signed the domestic violence charge, she placed her trust in them and signed it. Graciela moved in with a co-worker who was also a survivor of domestic abuse. There she learned about the many resources available to help her. One of those resources was a women's shelter, which provided counseling in Spanish. That counselor told Graciela about the National Immigrant Justice Center's legal services. 
 
listen

Listen to Graciela explain what motivated her to call the police
"I said, I am going to lose my child and I'm going to be alone again and something worse can happen to me. The same way that I've suffered so much, I don't want her to suffer. "
Not all angels have wings

At NIJC, Graciela found out she was eligible for a U visa, a special kind of visa for victims of domestic abuse, sex-trafficking, and other violent crimes. In order to apply for a U visa, a victim must obtain a certification from the law enforcement agency that prosecuted the crime, stating that the individual was willing to help in the criminal investigation or prosecution. Fortunately, the Cook County Sheriff's Office that helped Graciela escape her abuser also willingly signed the certification, which allowed her to proceed with her application to the federal government.

"You are never left completely alone. There are good people in the world who help, who aren't necessarily family," Graciela says.

With the help of NIJC, her counselor, and her friends, Graciela is now working in a factory to provide for her children, waiting for a decision on her U visa application from the federal government, and seeking the emotional help she needs.

Her advice to others still living with their abusers: "Don't stay with an abusive person just because you don't have a family. I see that now. There are always angels willing to give you a hand; they don't necessarily have to have wings."
 
listen

Listen to what Graciela hopes for herself and her children's future
"My children are born here and I'd like to have a better job and more opportunities to give them something better. I don't want to fear that one day somebody will take them away from me. ... Ever since I was a child in my country I wanted to be a doctor or nurse if I couldn't go higher. I have friends who are studying to do that. I want to do that."

Support the Illinois VOICES Act

Graciela was lucky to have her guardian angels. Now, members of the Illinois House have the opportunity to support other survivors of domestic violence by passing the VOICES Act.

Immigrant victims of abuse in Illinois should have access to protections provided under U.S. law, no matter where in the state they live. Unfortunately, in many jurisdictions in Illinois, local police and sheriff's departments have refused to sign U visa certifications, depriving survivors of the opportunity to even submit their full U visa applications to the federal government. The Campaign for a Welcoming Illinois, a coalition of residents, immigrant rights organizations, and domestic violence prevention organizations, are working to pass the Voices of Immigrant Communities Empowering Survivors (VOICES) Act, a state law that would ensure every immigrant victim of a crime in Illinois has the same opportunity as Graciela to seek U visa protection.

The VOICES Act helps victims in the following ways:
Requires law enforcement and other investigative agencies to respond to certification requests from victims within 90 business days. 
Requires each law enforcement agency to designate an official to receive and respond to certification requests and provide outreach to crime victims about the certification process. 
Requires law enforcement to respond to requests to reissue U visa certifications within 90 business days.

**Update (June/July 2018): The VOICES Act passed out of the Illinois legislature and now awaits Governor Rauner's signature.

*Graciela's name has been changed for her privacy
Isabel Sophia Dieppa is the communications coordinator at the National Immigrant Justice Center.