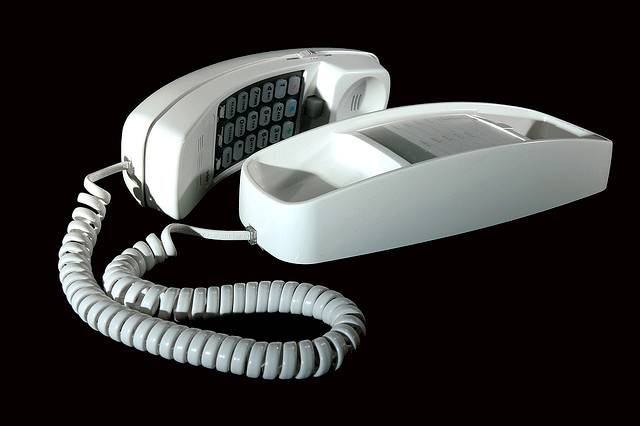 Today NIJC joined a host of social service organizations in launching the first Deportation Family Support Hotline in the country, an effort led by the Illinois Coalition for Immigrant and Refugee Rights. The hotline connects immigrant families in Illinois who face deportation with critical legal, social service, and ministry resources. Statistics show that individuals are represented by counsel in only 48 percent of immigration court proceedings and that immigrants with legal counsel are twice as likely to win their cases as those without representation.1 Eleni Wolfe-Roubatis, supervising attorney of NIJC's Detention Project, spoke at the launch today addressing the crucial link to dependable legal services that the hotline will provide. Below are her comments:
Good afternoon. My name is Eleni Wolfe-Roubatis and I am the supervising attorney for Heartland Alliance's NIJC's Detention Project. NIJC is a Chicago-based nongovernmental organization dedicated to ensuring human rights protections and access to justice for all immigrants, refugees, and asylum seekers. NIJC provides legal services to more than 10,000 immigrants, refugees, and asylum seekers every year, including "Know Your Rights" legal orientation presentations and direct representation for hundreds of individuals in the custody of the U.S. Department of Homeland Security.
I am excited to be here today to represent NIJC and 17 private volunteer attorneys who have agreed to participate in this project, which will provide a much needed hotline service to thousands of detained immigrants and their families. I am here today to talk to you about the link to dependable and crucial legal services that the hotline will provide.
Although U.S. law requires that individuals in immigration proceedings receive a "reasonable opportunity" to present their case in court, most immigrants in removal proceedings do not have a fair day in court because they do not have legal representation. Finding and hiring a lawyer is an impossible task for many detained individuals and their families, especially for those who are held in remote detention facilities far from legal service providers and unaware of their rights.
I want to share two stories about two formerly detained clients – one who was able to receive accurate legal information in a timely manner and one who unfortunately was not. These two cases show how important the hotline services are.
Francisco was detained after being arrested for driving without a license and placed in immigration detention. Francisco has resided in the United States for over 10 years and is the father of a United States citizen (USC) son with severe mental and physical delays and a USC wife. His son's condition significantly deteriorated when Francisco was detained and his wife began to suffer from clinically diagnosed depression. Francisco was initially unable to reach his family and due to issues with the phone system in the jail where he was detained, he was unable to reach legal services. After finally being able to speak with an attorney from NIJC, Francisco learned that he was eligible for immigration relief and was able to apply for such relief before the Immigration Judge. He has now been granted lawful permanent residency and is back to caring for his family. This case highlights the importance of a legal consultation because Francisco and his family would not have been able to apply for relief if they had not been able to finally speak with a knowledgeable attorney who could advise them on Francisco's choices.
Raul was also arrested for driving without a license and was placed in immigration detention. Raul is the father of a USC daughter. Raul also had been in the United States for over 10 years so would also qualify for the form of relief that Francisco was ultimately granted. However, Raul was unable to reach legal assistance and after several weeks of waiting in detention to see the Immigration Judge, he became desperate and agreed to voluntarily accept a deportation order. Raul's family was not able to be in regular contact with him as the calls from the jail are so expensive. After Raul was removed from the United States, his family was able to speak with a legal representative who advised that Raul would have been eligible for immigration relief. Unfortunately, Raul is now back in his native country, a country he had not been to since he was a small child, and although arguments could be made for him to be brought back to the United States and have a chance to apply for relief, this is a very complicated legal argument and it remains unclear if it will be successful. If Raul or his family had been able to reach a legal representative as Francisco was able, Raul would likely still be in the United States with his daughter.
The United States detains nearly 400,000 immigrants per year, yet there are not nearly enough non-governmental organizations or resources to meet the overwhelming need for legal services for immigrant detainees. The vast majority of these organizations, like NIJC, have fewer than five staff members dedicated to detention work. A massive increase in the number of people detained and facing deportation, and the growing complexity of U.S. immigration law have made it extremely difficult for most immigrants to navigate the immigration system without the help of a lawyer.
Reliable and trustworthy legal representation helps ensure that individuals have a meaningful evaluation of their case, understand the options available to them under immigration law, and if possible have a legal representative who can help ensure that they have a fair day in court, including a chance to present evidence and make complicated legal arguments regarding their eligibility to remain in the United States.
The hotline will connect detained individuals with NIJC or a volunteer attorney who will give them a free consultation and a reliable initial case assessment, at no charge. This initial consultation is very important since it will lay out the options that a detained individual has and present the choices that exist under immigration law. For many families, this may be the only opportunity to speak to someone who will provide accurate legal counsel about their specific case.
I would like to thank the Illinois Coalition for Immigrant and Refugee Rights, their volunteers and each of the 17 private bar attorneys for generously donating their time and expertise to help detained individuals and their families receive accurate legal information.

1 United States Department of Justice, Executive Office of Immigration Review, FY 2006 Statistical Year Book G1 (2007).
Photo courtesy of Pete Prodoehl via Flickr/Creative Commons