This week during National Pro Bono Week, we celebrate the more than 2,000 volunteer attorneys, legal staff, and language professionals who tirelessly defend immigrants in partnership with the National Immigrant Justice Center (NIJC).
We are so grateful for all of our pro bonos because our work and impact would simply not be possible without them. Watch a special message from NIJC Executive Director Mary Meg McCarthy to our pro bono community:
Because of the pro bono community, countless people have won protection and safety in the United States, families have been able to stay together, and thousands of people have had a lawyer by their side while navigating a complex immigration system that is usually stacked against them.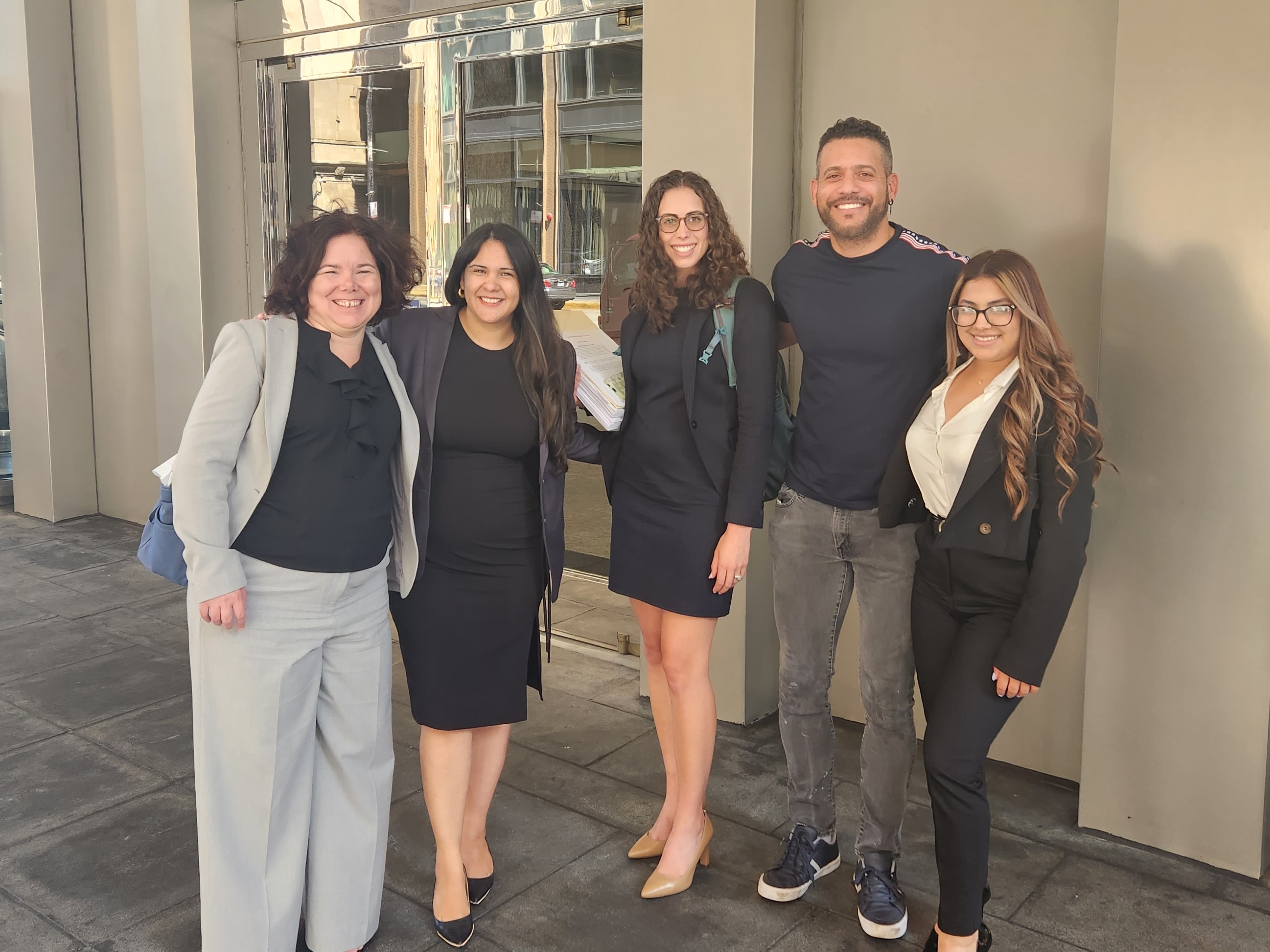 "Working with NIJC and its clients has been an incredible personal and professional experience for me. Our clients inspire me with their perseverance and hopefulness. I appreciate the opportunity to assist them as they pursue new pathways in their lives," said Ashleigh Ricardo, an NIJC pro bono attorney from Winston & Strawn LLP.
We're proud of our strong and dedicated pro bono community.
Our pro bono attorneys come from medium and large law firms, corporations, law schools, solo firms, and more. NIJC staff provide expertise and support throughout the case, and also host trainings, clinics, and workshops to ensure pro bono teams are set up to win successful outcomes for people seeking asylum and other immigration relief.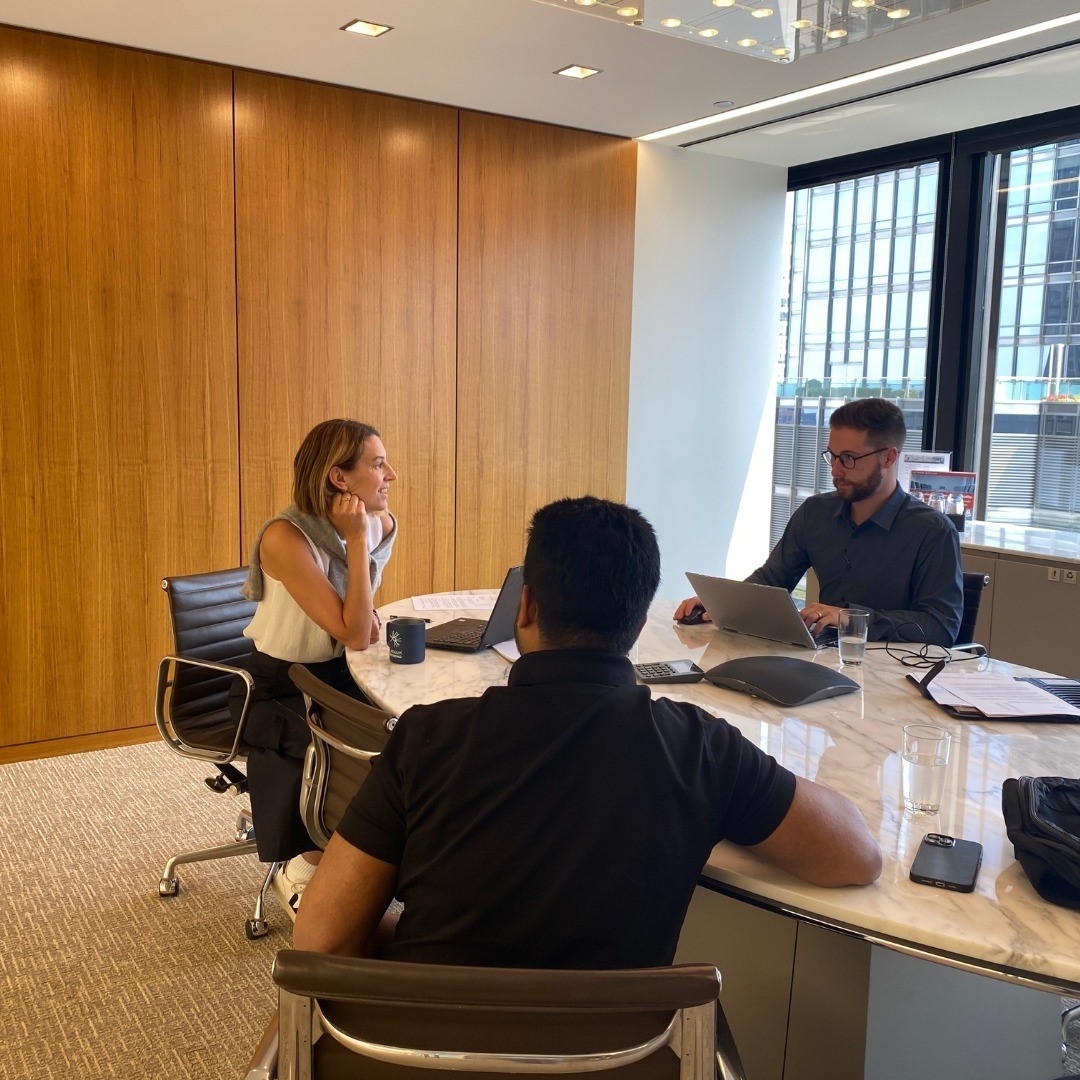 NIJC's pro bono community has had a tremendous impact! Last fiscal year alone, pro bono attorneys:
Spent more than 66,500 hours defending immigrants
Worked on nearly 2,300 cases
Defended people from 87 countries
Helped NIJC maintain a success rate of over 90% for people seeking asylum
"As someone who has had DACA since the beginning with NIJC, it has been the best working alongside every pro bono. Every two years I go with NIJC and the renewal is easy and professional. I am sincerely thankful for how great they are," said an NIJC DACA client.
Pro bono attorneys have also represented immigrants before the U.S. Courts of Appeals and the Supreme Court, winning landmark federal litigation cases to advance immigrant rights.
Just last month, the U.S. government settled a class action lawsuit filed by NIJC and Kirkland & Ellis LLP that will help approximately 20,000 Afghan people who fled Taliban rule and faced long delays in the adjudication of their asylum applications.
"I myself am a beneficiary of the immigration process. I'm an Afghan native and I grew up in Pakistan and Saudi Arabia. It's these cases that I am drawn to because I've also gone through that asylee process," said Laila Khan, NIJC pro bono attorney from Kirkland & Ellis LLP.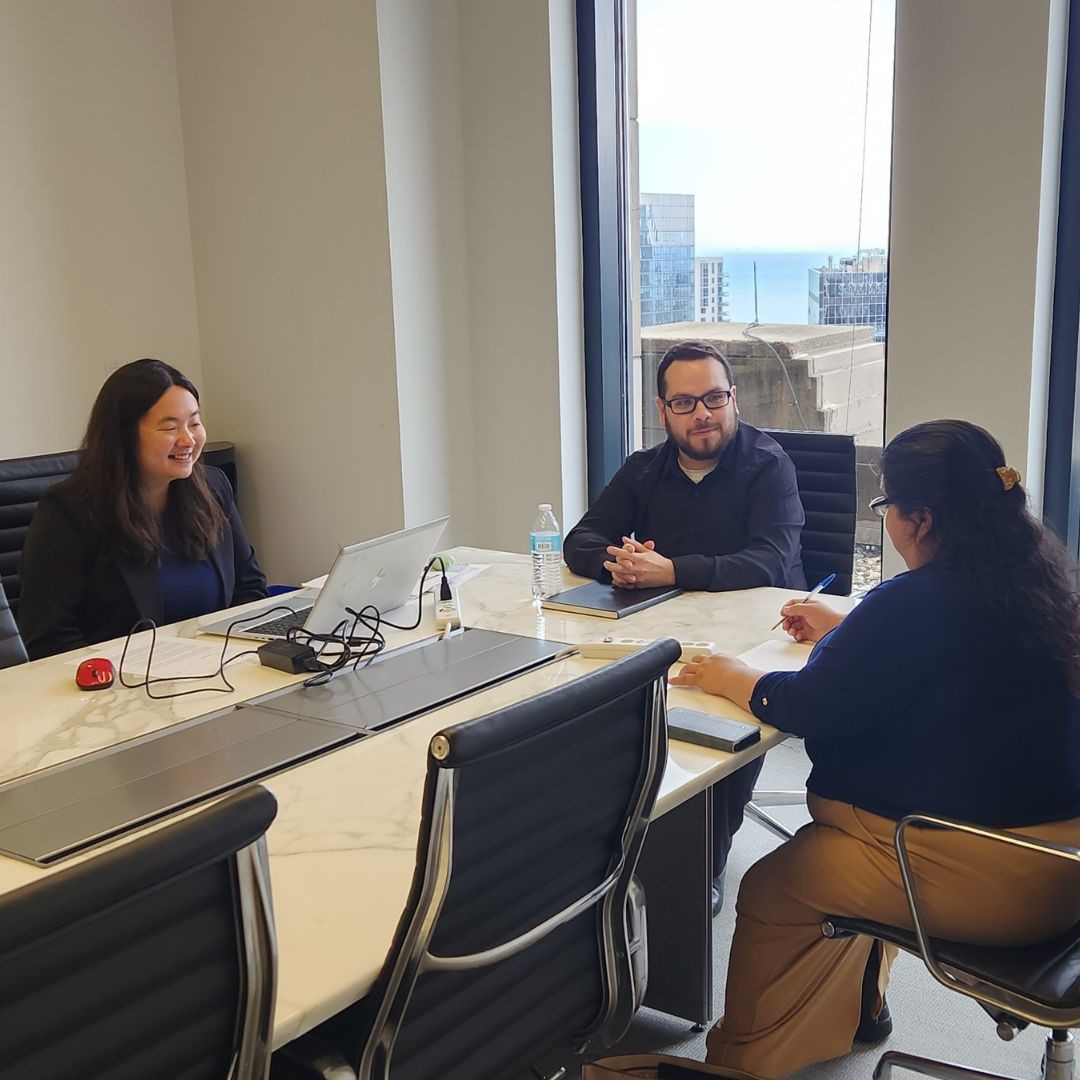 NIJC is always looking to grow our pro bono community! If you are a lawyer and would like to volunteer, learn more about being a pro bono attorney with NIJC and represent people seeking asylum. If you are bilingual or multilingual, volunteer as an interpreter or translator for a person in their immigration case.
Check out NIJC's social media pages on LinkedIn, Instagram, Facebook, and Twitter/X where we're highlighting some amazing pro bono attorneys and victories from our pro bono community!

Solomon Collins is the digital communications and graphic design specialist at NIJC.