Vanessa has returned!
Vanessa Vaquiz Mendoza is finally home and reunited with her family after an unjust deportation at the hands of our broken U.S. immigration system.
Vanessa is one of 10 courageous people leading the Chance to Come Home campaign, which urges the Biden administration to provide people who have been torn from loved ones through unjust deportation a meaningful chance to return home. After two decades of building a life in North Carolina with her three children, U.S. Immigration and Customs Enforcement (ICE) placed Vanessa in detention and initiated the deportation process. While detained in a Georgia detention facility, a doctor performed unwanted and non-consensual medical procedures on Vanessa that left her in physical pain and emotionally traumatized. Unable to withstand the pain, she was forced to accept deportation to El Salvador.
After three years of painful separation from her children and repeated efforts to return, Vanessa bravely shared her story with the world this summer in this short film which helped launch the Chance to Come Home campaign.
The campaign continues to be driven by the belief that families belong together. In embracing Vanessa's story, let's hold in our thought the many others who are still waiting for their own reunions.
Vanessa is represented by Ann Garcia at the National Immigration Project, and Jason Cade and Kristen Shepherd at the University of Georgia School of Law's Community Help Clinic.   
Image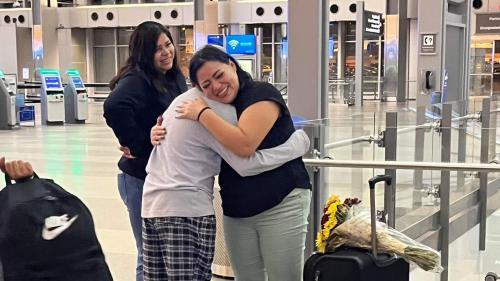 Vanessa embracing her son and reuniting with her family at an airport.
Image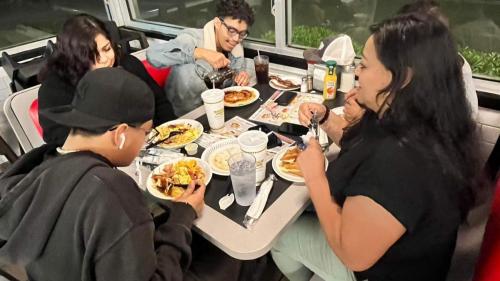 Vanessa having her first dinner with her family after three years of being apart.