Despite Congress's failure to reauthorize the Violence Against Women Act (VAWA) in 2012, the law's protections are still available. It is critical that immigrant communities understand that victims can continue to seek the protections that VAWA has provided for more than a decade.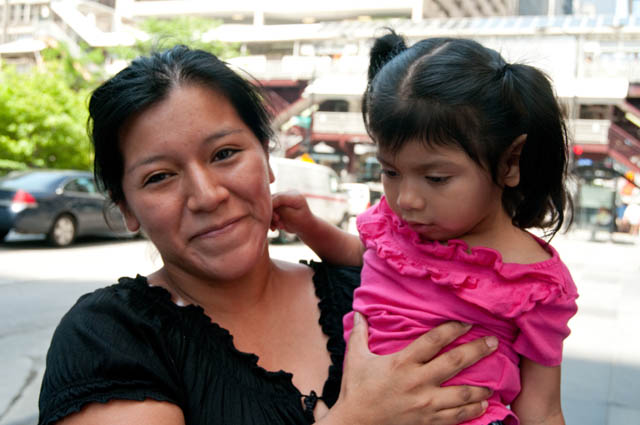 Unfortunately, by not reauthorizing VAWA, Congress missed an opportunity to ensure the law's protections remain on par with our evolving understanding of how to protect survivors of violence.
When Congress first passed VAWA in 1994, it was landmark legislation that for the first time created a criminal justice and victim-centered response to domestic violence, sexual assault, and stalking. Among its many other protections available to women and men, VAWA created avenues for protection for immigrant victims who were trapped in violent and abusive relationships and whose legal status relied on their abusers. In 2000, Congress reauthorized VAWA, and improved the law so that it provided protection to an additional group of immigrant victims through the U visa. U visas provide paths for noncitizen victims who cooperate with law enforcement in the investigation or prosecution of certain crimes to obtain lawful immigration status. The U visa has become an important tool for law enforcement agencies because it allows victims to come forward to report crimes without fear of deportation.
Over the years, each time VAWA has been reauthorized, victim advocates, law enforcement, community members, health care providers, and other relevant stakeholders worked with members of Congress to identify ways the laws could be improved to provide meaningful and necessary protections to victims while giving law enforcement agencies the necessary tools to combat crime and make communities safer. Each time, VAWA was reauthorized with overwhelming bipartisan support. Each time, Congress sent a clear message that there should be no tolerance for domestic violence or sexual assault, and it recognized the special needs of certain more vulnerable populations.
But when Congress for the first time failed to reauthorize VAWA last year, it sent another message: some victims do not deserve the same level of protection as others. The reauthorization ultimately fell through because congressional leadership failed to agree on how to make protections more effective for some of our nation's most vulnerable groups: tribal, LGBT, and immigrant victims. For the first time in VAWA's history, entire groups of victims were singled out as less deserving of protection.
With the significant increase in immigration enforcement over the last several years, VAWA protections are more important than ever. Noncitizen victims are at risk of deportation and permanent separation from their children and families. The protections afforded by VAWA and the U visas save lives and keep families safe.
At NIJC, we'll continue to work hard to help immigrants access VAWA's immigration protections—in 2012, we helped hundreds of people complete self-petitions and apply for U visas. But we'll also keep fighting to secure protections for those immigrants who Congress has chosen to cast aside.
Mony Ruiz-Velasco is director of legal services at Heartland Alliance's National Immigrant Justice Center.
Photo Credit: Alexandra Strada