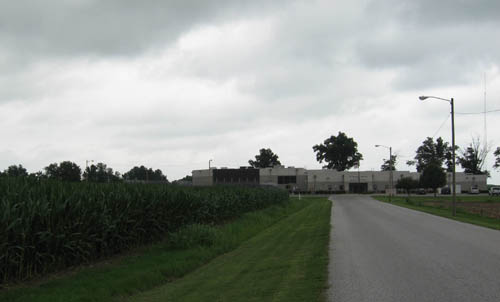 (Fall 2012) — Tri-County Detention Center in Ullin, Illinois, is 350 miles and more than six hours from Chicago. Like most immigration detention facilities, its location isolates immigrants from the outside world and restricts access to legal counsel. Moreover, U.S. Immigration and Customs Enforcement (ICE) fails to provide adequate oversight, allowing human rights abuses to occur with impunity. After more than a decade of representing immigrants detained at Tri-County and visiting the jail, NIJC has a deep understanding of Tri-County's dysfunction. Because of ICE's failure to hold the facility accountable and the ongoing human rights and due process violations at the jail, NIJC calls on ICE to end its contract with Tri-County immediately.
Read the policy brief.
In November of 2012, NIJC's policy brief detailing human rights violations at Tri-County was incorporated into the Detention Watch Network's Expose and Close campaign, which calls for the closure of 10 of the worst immigration jails in the county.
Read NIJC's Tri-County Detention Center report as featured in the Expose and Close campaign.