The Department of Homeland Security's Immigration and Customs Enforcement (ICE) spends billions of taxpayer dollars a year to separate families and incarcerate asylum seekers and long-time members of our communities. ICE locks up 50,000 people a day in a detention system rife with documented human rights abuses. Congress has the power to cut off ICE's funding, end detention, and stop family separation--both at the border and in communities across the country.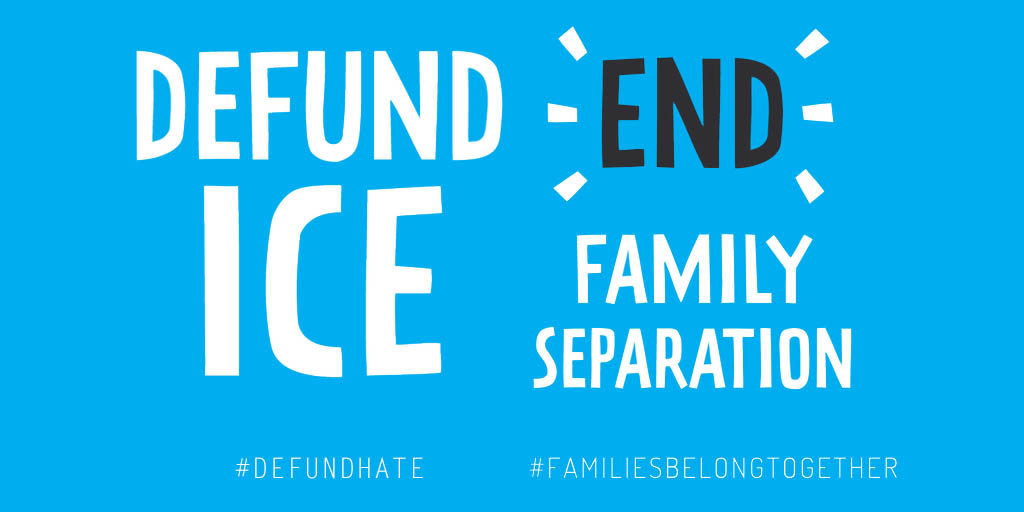 Here are 3 things you can do to help stop this administration's cruel family separation and detention policies:
Send a message to Congress to defund the ICE detention system. Tell Congress to stop spending our tax dollars to enable inhumane detention and family separation.
Represent an asylum seeker who is separated from their family and facing indefinite detention.
Donate to NIJC to help us respond to family separation and other emerging issues facing immigrants and their families.
NIJC is a partner in the national campaign to #DefundHate. Watch these videos from the Detention Watch Network to learn more about why Congress must stop funding the immigration detention and deportation system: