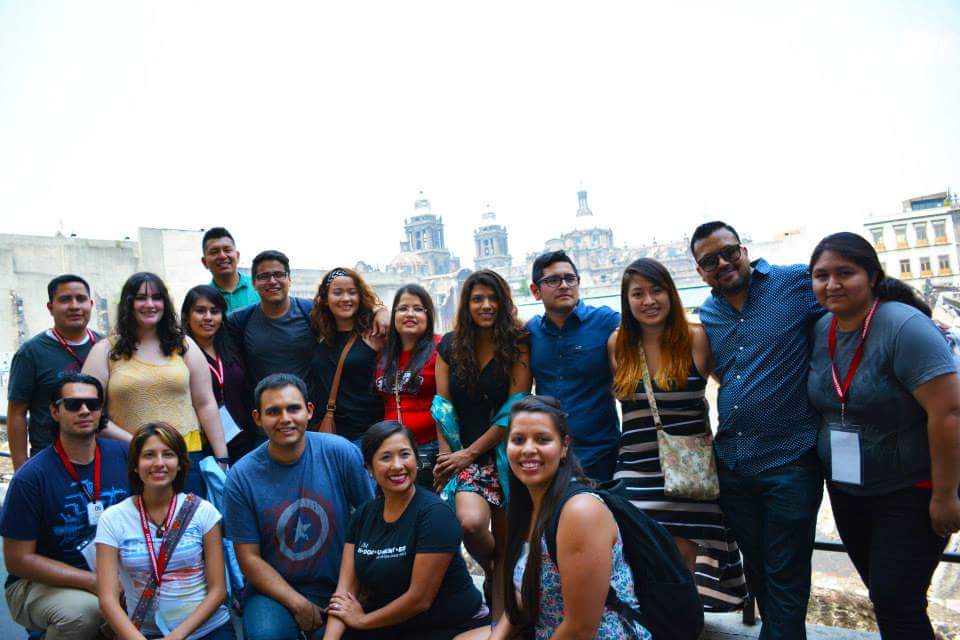 Picture of our group. I'm third from the left in the top row.
Credit: Norma Ramirez
This summer, I returned to Mexico for the first time in 23 years since my family and I migrated to the United States in 1992. As a beneficiary of the Deferred Action for Childhood Arrivals (DACA) program, I was able to request advance parole to travel outside of the U.S. and return lawfully. Before DACA, this was not an option due to our current immigration system and laws.
DACA may allow certain individuals to request and travel with advance parole. The U.S. Citizenship and Immigration Services (USCIS) office will only grant advance parole for the following reasons: 1) humanitarian purposes, including travel to receive medical treatment, attend a funeral, or visit an ailing relative, 2) educational purposes, such as a study abroad trip or academic research outside the United States, 3) and employment purposes, for example attending a conference, training, or assignment abroad. Like with any immigration application, consult with a trusted immigration attorney or an organization recognized by the Board of Immigration Appeals (BIA) if you have any doubts about traveling with Advance Parole (AP).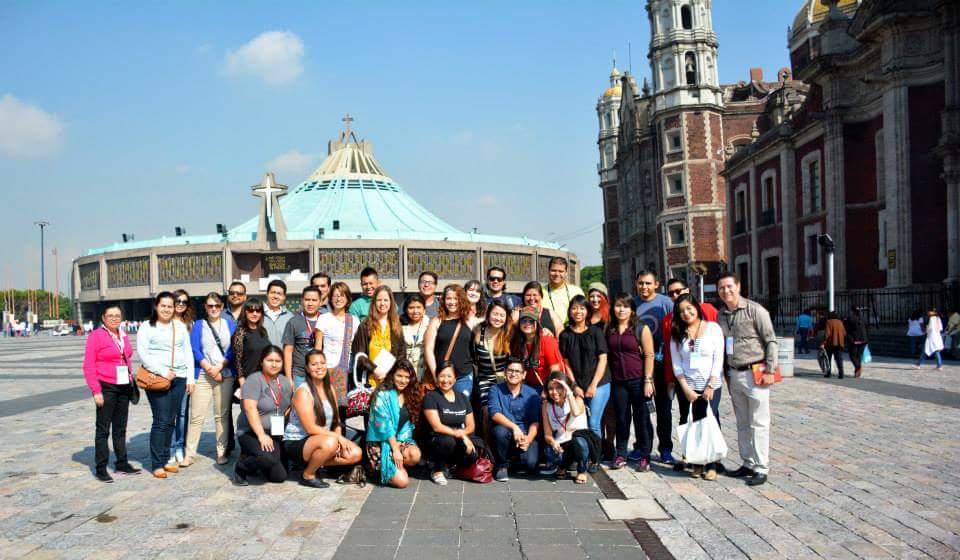 Credit: Norma Ramirez
I attended an educational conference hosted by the Mexican Ministry of Foreign Affairs with support from the US-Mexico Foundation. I met twenty-one other DACAmented youth from Nevada, New York, California, Virginia, Arizona, and other states. Our first group activity had us sharing our hopes and fears surrounding our first time back in Mexico after 10, 15, or 23 years. I also met and learned from los otros Dreamers, youth who grew up undocumented in the United States and either returned (in)voluntarily or were deported back to Mexico. They shared their struggles with repatriation, revalidating their studies in Mexico, and simply being de aquí y de allá. The need for organizing across the United States and across borders was clear.
I was reunited with my grandmother, my madrina, aunts, and cousins after being apart for 23 years. Our regular phone calls turned into shared meals and late night conversations about my parents' humble beginnings, my childhood, and memories that I could only recall through the pictures they saved for many years. I experienced the architecture and the history of Mexico. I visited la basilica, Tlatelolco, el Templo Mayor, y él Zócalo, no longer experiencing Mexico through textbooks. Finally returning to Mexico was an unforgettable experience. I encourage other eligible DACAmented youth to consider consulting with a trusted immigration attorney or BIA-recognized organization and explore the possibility of traveling with advance parole.
Advance Parole Tips for DACAmented Youth
Submit your complete request for AP a few months before you plan to travel. U.S. Citizenship and Immigration Services usually adjudicates an AP request within two to three months. Include evidence related to your trip – a letter of invitation to participate in a program abroad for educational or employment purposes, the acceptance letter for a study abroad program, or medical records of a sick relative and proof of family relationship. Also submit copies of your DACA approval notices and copies of both sides of your current work permit to show you are eligible to request AP. Remember to make a copy of the application and supporting documents submitted for your records. Once you've received your approval, make a copy of the AP document too.

Request extra time. When you apply for AP, you will need to indicate how long you plan to be outside the United States. Request a few extra days from your intended date of return in case you experience delays coming back to the United States. You must return to the United States by the date on your AP document or you will be denied entry.

Schedule your flight AFTER your AP is granted. DO NOT LEAVE THE UNITED STATES BEFORE YOUR REQUEST FOR AP IS APPROVED. If you leave the United States without AP, your departure terminates deferred action under DACA and you will not be allowed to reenter. If your return trip will require a connecting flight within the United States, schedule a 2-3 hour layover because you will spend time at Customs while your AP is processed.

Prepare for your trip. Carry your AP document (you will get two copies, take both!), original DACA approval notice, current work permit, and passport in a safe but accessible location during your travels. Keep your documents with you at all times when traveling. Figure out ahead of time how you will communicate with your family while traveling. I checked in with my phone company before leaving and confirmed that their coverage extended to Mexico. I was able to text with my family and used a phone app that used a Wi-Fi signal for phone calls.

Be prepared to fly internationally. Arrive a couple of hours before your flight departs. Airline staff had to input and confirm my Mexican passport information in their computer system manually before I could print my boarding pass. On your international flight, you will receive a customs form that will ask your personal information, including your passport number. Countries use this form to track who and what crosses their borders. Fill it out and turn it in at Customs when you arrive at your destination. If you have any questions, ask the flight attendant.

Enjoy your trip. Reflect on your trip, absorb your surroundings, and be present. It's okay to feel overwhelmed by the new sights, noises, smells, and tastes you experience. Make the most of your trip, take as many pictures as you can, and celebrate this opportunity. I called and texted my family in the United States every night to check in and let them know I was okay.

Arrive early to catch your flight back to the United States. Coming back to the United States is bittersweet, but I was grateful for the opportunity to return. Get to the airport a few hours before your flight. Have your AP document, DACA approval notice, work permit, and passport with you at all times when traveling back. When I arrived to the airport in Mexico City, the airline staff briefly reviewed my passport and AP document before they printed my boarding pass.

Go through Customs & Border Protection (CBP) when you arrive to the United States. When you enter the United States, you will be directed to CBP and wait in line for your passport and AP document to be reviewed, and get your fingerprints and picture taken. It is possible that you will be moved to secondary inspection where a CBP officer will thoroughly review your AP document, your passport, and ask you questions about your trip. Being interviewed at secondary inspection can take anywhere from a few minutes to hours. Once your AP document is processed, CBP will stamp your passport and your AP document. Unfortunately, the process is not standardized so you might get the second copy of the AP document back (with or without a stamp), or the officer might keep both copies. This is why you'll want to have made an extra copy ahead of time, just in case. After going through CBP review, make sure to have your stamped passport in a safe location. This is proof of your lawful entry to the United States with AP. Once the CBP officer clears you from secondary inspection, you might have to go through security with your luggage again if you are catching a connecting flight. Again, remember that all of this can take anywhere from a few minutes to hours so be sure to plan enough time in between flights.

Help hold CBP accountable for treating DACA travelers respectfully. AP travelers have different experiences with CBP. Some have no problems, while others feel CBP officers ask questions that are discriminatory or humiliating. If you feel CBP officers are not professional or ask you questions that make you feel uncomfortable, you may file a complaint with CBP to encourage the agency improve its officer training and to help fellow AP travelers avoid similar encounters. The National Immigrant Justice Center, Immigrant Legal Resource Center, CLINIC, and United We DREAM, are collecting case examples of DACA recipients who had negative experiences. You can submit your story here: http://www.ilrc.org/ced/cbp.

Share your experience. Requesting and traveling with AP is a nerve-racking experience, but knowing that others already had safely taken advantage of AP reassured me that I could as well. United We Dream and Educators for Fair Consideration have more trips and great resources available.