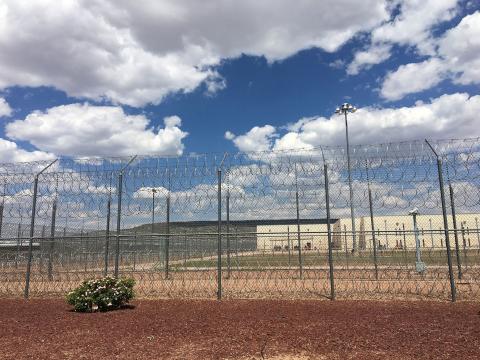 The National Immigrant Justice Center's (NIJC's) three-year Freedom of Information Act (FOIA) litigation resulted in the most comprehensive public release to date of Department of Homeland Security (DHS) immigration detention center contracts and inspections. The thousands of pages of documents provide an unprecedented look into a failed system that lacks accountability, shields DHS from public scrutiny, and allows local governments and private prison companies to brazenly maximize profits at the expense of basic human rights. 
Browse, search, and download the detention facility documents below, organized by county and detention center name.
Read our Reports:
More Detention Data
This set of 10 lists includes data on types of contracts, demographics, medical care providers, and inspections history for more than 1,000 federal facilities that detain immigrants, including county jails, Bureau of Prisons facilities, Office of Refugee Resettlement centers, hospitals, and hotels (more on those down below). Customs and Border Patrol facilities are not included in the data.
Prior detention facility lists: July 2017 (DWN analysis here) | April 2017 | December 2015
Lists expansion proposals submitted for new jails near near Chicago, Detroit, St. Paul, and Salt Lake City.
Detention Facility Documents
Active ICE Facilities:
Clay County, IN (FOIA pending to obtain contract)
Coastal Bend, TX (FOIA pending to obtain contract)
Delaware County, PA (George W. Hill Correctional Facility) (FOIA pending to obtain contract)
Geauga County, OH (FOIA pending to obtain contract)
Imperial Regional Adult Detention Facility, CA (FOIA pending to obtain contract)
Marshall County, IA (FOIA pending to obtain contract)
Nevada Southern Detention Center, NV (FOIA pending to obtain contract)
Northeast Ohio Correctional Center, OH (FOIA pending to obtain contract)
Pine Prairie Correctional Center, LA (FOIA pending to obtain contract)
Prairieland Detention Center, TX (FOIA pending to obtain contract)
Rio Grande Detention Center, TX (FOIA pending to obtain contract)
San Luis Regional Detention Center, AZ (FOIA pending to obtain contract)
Torrance County, NM (FOIA pending to obtain contract)
Virginia Peninsula Regional Jail, VA (FOIA pending to obtain contract)
Washoe County Jail, NV (FOIA pending to obtain contract)
Western Tennessee Detention Facility, TN (FOIA pending to obtain contract)
West Texas Detention Facility, TX (FOIA pending to obtain contract)
Willacy County, TX (FOIA pending to obtain contract)
Yakima County, WA (FOIA pending to obtain contract)
Facilities believed to no longer be active: