DREAMer Resource Hub


Get legal help in Chicago from NIJC:
Attend one of NIJC's free legal clinics for immigrant youth and get help completing and filing your deferred action application. Most of our clinics are in Chicago, but we occassionally offer them in other cities. Download a basic FAQ about our clinics and check our calendar for upcoming clinic dates.
Starting this summer, NIJC will hold special clinics for those renewing DACA.
NIJC offers legal consultations for DREAMers and their families at our Chicago office by appointment every Wednesday. Call (312) 660-1370 or email us to make an appointment.
Not in Chicago? These sites will help you find qualified legal help near you:
Department of Justice, Executive Office for Immigration Review Free Legal Service Providers
American Immigration Lawyers Association (AILA) Immigration Lawyer Search
Immigration Advocates Network National Immigration Legal Services Directory
Asian American Center for Adavancing Justice, Free Legal Assistance for DREAMers in Asian Languages

Find out if you are eligible for Deferred Action:
At DREAMerJustice.org individuals can complete a self-assessment to determine if they are eligible for deferred action and find qualified legal service providers to help with their application.

What we know so far about renewing DACA:
The form and process for renewing DACA is still not final, but a recent update by U.S. Citizenship and Immigration Services (USCIS) gives us a pretty good idea of what to expect. The final form should be published in late May and when it is, you should file your renewal application between 120 to 150 days before your current DACA expires. USCIS will reject any renewal applications filed more than 150 days before the DACA expiration date. You will not need to submit as much evidence to renew DACA as you did to apply for it initially, but if you have been arrested recently or have been in immigration court since receiving DACA, you will need to submit new documentation relating to that. Starting this summer, NIJC will hold special clinics for those renewing DACA.
To receive updates about this process as we have more details and for information about free DACA renewal clinics, sign up for our DACA email list.
Earlier this year, USCIS published a guidance that applies to a small percentage of DACA recipients, those who were granted DACA by U.S. Immigration and Customs Enforcement (ICE) from June 15, 2012 until August 15, 2012.
United We Dream launched a neat free service called the DACA Renewal Network that will send you personalized reminders and notifications about your DACA renewal application timeline.

Have questions about Deferred Action for DREAMers?
Overview of the Process and Frequently Asked Questions
Deferred Action for Childhood Arrivals Factsheet: What you need to know
How do I get a certified disposition of a criminal record?
When do I need to see an attorney?
Watch recordings of NIJC's live legal chats about Deferred Action for Childhood Arrivals
Frequently Asked Questions about Deferred Action for Childhood Arrivals, U.S. Citizenship and Immigration Services
Six Reasons to Consider Applying for DACA, Educators for Fair Consideration
Guide for DREAMers Applying for DACA, Educators for Fair Consideration
How Will DACA Help Me?, Immigrant Legal Resource Center

Need help paying for the application fees and/or education costs?
The Anhelo Project, Spring 2014 DREAM Scholarship (Chicago only; deadline February 28, 2014)
The Immigrant Youth Justice League's facebook page has frequent updates on financial assistance programs, as well as scholarships targeted at DREAMers.
Loans for DREAMers applying for DACA
Public Interest Projects, Fund for DREAMers
Mission Asset Fund, Lending Circles for DREAMers

Learn more about getting your GED:
America's Voice - With Obama's Dream Relief Policy, It's Back to School (or GED) Time for Many DREAMers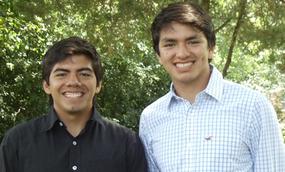 Already have DACA? Here are some helpful links:
Life After DACA: Obtaining a Social Security Number, Transferring Your Credit History, and Rescinding your ITIN, Labor Council for Latin American Advancement
Applying for a Social Security Number, Social Security Administration
Documents needed to apply for an Illinois driver's license, Illinois Secretary of State
DACA and Your Workplace Rights, National Immigration Law Center

You can find updates from the government about the policy here:
U.S. Citizenship & Immigration Services (USCIS), Consideration of Deferred Action for Childhood Arrivals Process
Janet Napolitano's June 15, 2012 Memo Announcing Deferred Action for DREAMers

Learn more about unauthorized legal practitioners and how to avoid them:
How to Avoid Immigration Fraud
American Bar Association, About Notario Fraud

Here are other organizations and sites that have resources for DREAMers:
Catholic Legal Immigration Network, Inc. (CLINIC)